Meet Frankie, a gorgeous young Tonkinese kitten that came in to see Dr Anna last month as she was not feeling great, as she had been vomiting intermittently over a number of weeks.
Frankie's problem soon became apparent, as on examination Dr Anna could feel a large structure in her belly that was clearly not normal. An xray confirmed that she had eaten something she should not have and surgery was necessary.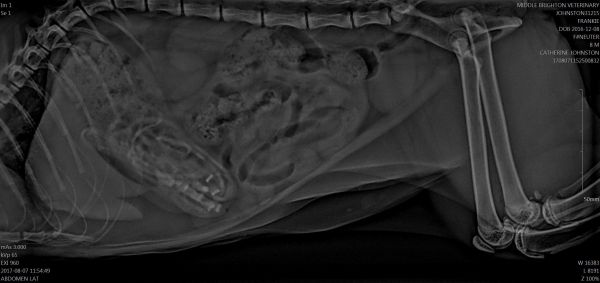 Fortunately Dr Murray was on surgery – so after a blood test, we placed Frankie on IV fluid therapy and she was anaethetised and prepared for surgery. Murray promptly found the source of Frankie's vomiting – Frankie has over the last 6 weeks been playing & swallowing hair elastics!
Murray removed 10 elastics from her stomach – just in the nick of time as they were heading into her intestines where they would have caused more problems for Frankie.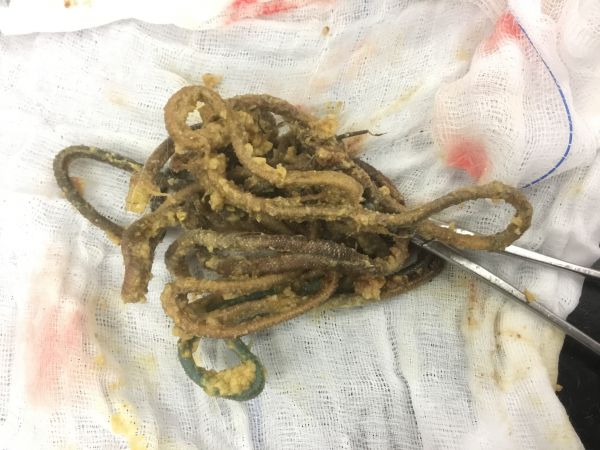 After removing the hair elastics, Murray neatly stitched Frankie back up and she then spent the afternoon recovering, curledup on a heat pad and was discharged later that day.
Oriental cats such as Siamese, Burmese and Tonkinese are great cats but are renownd for eating things that they should not and Frankie proved to be no exception!
We tend to see more foreign bodies in dogs than cats, however cats tends to like elastic bands and hair ties and pieces of string – so if you have such a cat we advise keeping such items secure in a draw.
We are happy to report that Frankie made an excellent recovery and has promised never to do it again – whilst she was in the clinic recovering her mum cleared the house of all elastics!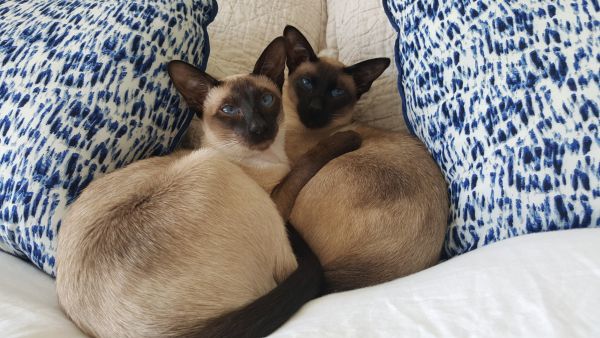 Frankie with her brother, Andy.