We had a huge number of puppies attend our class in December – so much that we divided the class into two groups. We were lucky with the weather that we managed to get out of the clinic and do some training in the local parks – we clashed with the Christmas Carols and Fireworks in Dendy Park so we headed to the oval on the corner of Ludstone and Olive Streets in Hampton – a great park for young dogs – quite spacious and nice and secure.
Graduation was at Dendy Park just before Christmas – where we combined the two classes…..
We had Archie, the Golden Retriever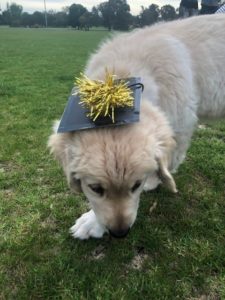 Eddy, the Staffy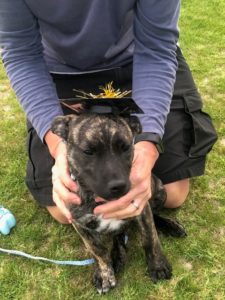 Harley, the Boxer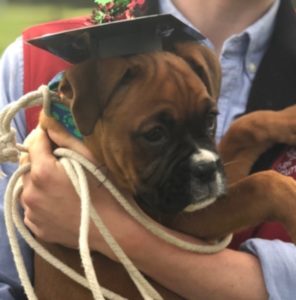 Isla, the redheaded, Cavoodle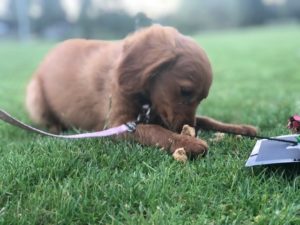 Molly, the Tibetian Spaniel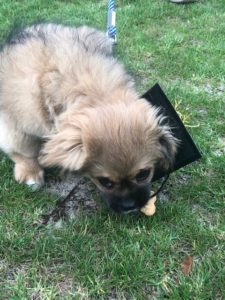 Norman, the Miniature Schnauzer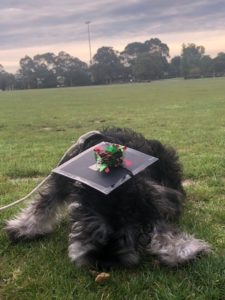 Ralph, another red Cavoodle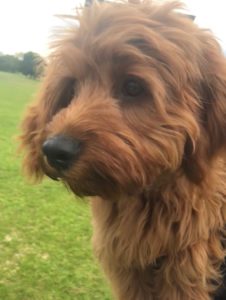 Woody, the Labrador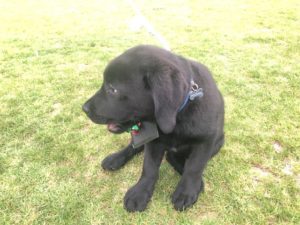 We missed the dynamic duo of Raffi and Zach – English Springer Spaniel pups…. whom we missed at Dendy Park, but we caught up with them a few days later and held a Graduation ceremony at the clinic!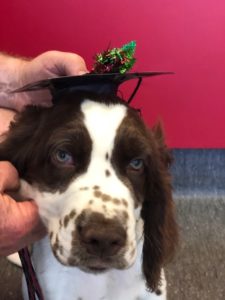 Raffi on the left…. and Zach on the right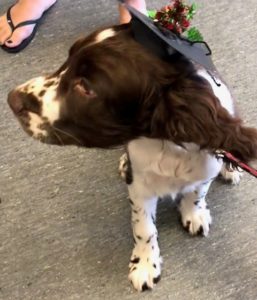 A great array of breeds – all gorgeous and all so keen to learn – they were all a delight! Merry Christmas indeed.