Are you a new client?
Please register your details here. It should only take about 5 minutes to complete.
We Are…
An experienced team of veterinary surgeons, nurses and receptionists housed in a modern, purpose-built veterinary centre.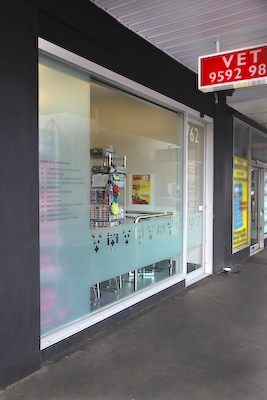 We conduct Puppy Preschool on a regular basis, where we aim to teach puppies good manners in a safe and relaxed environment.

Middle Brighton Vet believes that owners should have the options of the most advanced method of desexing your pet, and, is able to offer laparoscopic spey and castration for your female and male dog.

At the Middle Brighton Veterinary Centre we pride ourselves in offering you and your cat peace of mind when you are away, with our in–clinic Cattery.
Contact Middle Brighton Veterinary Centre

Opening Hours
Mon - Fri: 8am - 7pm
Sat: 8am - 2pm
Sun: CLOSED
CLOSED PUBLIC HOLIDAYS
★
★
★
★
★
Marc – Google Review
Super caring vets with lots of experience. Have been going here for 20 years through thick and thin. Dr Murray and Dr Anna are true pet lovers.

★
★
★
★
★
Shona – Google Review

Great family run business. Very caring staff with expert knowledge. Have taken all my cats here for 30 years. Highly recommended.

★
★
★
★
★
Jamey – Facebook Review

These guys are great vets. I am very particular about who looks after my fur babies. Anna would always ask how the three pups were and remember immediately who we were and which dog was in this time.

★
★
★
★
★
Mark – Google Review

Fantastic Vet. Very professional, knowledgeable, caring and attentive family business.

★
★
★
★
★
Barbara – Google Review

 When we moved from the Peninsula to the city our local Vet recommended we take our dogs to Anna and Murray and we have never looked back. We have been going to them for close to 9 years now.

★
★
★
★
★
Harvey – Google Review

Amazing. So gentle and very friendly


Opening Hours
Mon - Fri: 8am - 7pm
Sat: 8am - 2pm
Sun: CLOSED
CLOSED PUBLIC HOLIDAYS
Join our Newsletter
Stay up to date with the latest seasonal pet care advice, offers, and events.