News >
Puppy Preschool Graduates
Middle Brighton Vet Centre promotes responsible pet ownership & encourages good behaviour in all pets. We conduct Puppy Preschool on a regular basis, where we aim to teach puppies good manners in a safe and relaxed environment. We also educate owners about raising puppies and the responsibilities that come with pet ownership.
Classes are currently held on Tuesday evenings in blocks of 4 weeks starting at 7.00pm for 1 hour at the clinic by Dr Anna Platt. The recommended age of attendance is from 8 to approximately 18 weeks of age. The first week is without the pups, were we discuss the theory of how dogs learn, discuss problem behaviours (nipping, digging, whining) and ways to conquer toilet training! Each class comes with written information and homework! Week 4 is Graduation – a really fun night so don't forget your camera!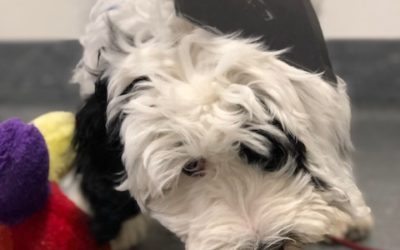 Well our first Puppy Preschool since COVID - 19 lockdown! It was fabulous to start up again with an intentionally small class - we had planned for 3 but just had the two pups - so they got special attention from their instructor! Both pups were super smart and super...
read more

Opening Hours
Mon - Fri: 8am - 7pm
Sat: 8am - 2pm
Sun: 10am - 12pm

Address
762 Hampton St, Brighton, VIC 3186