Health Care Services >
House Call Vet
Are you looking for a Mobile Vet? Look no further than Middle Brighton Veterinary Centre.
If it's difficult for you to bring your pet to your nearest vet clinic, then we can come to you. Your pet will be relaxed by its familiar surroundings – and so will you!
Our house call service is perfect if you:
are house bound
don't have your own transport
have very small children OR a very large pet
simply wish to avoid going to the vet
Our expert vets and a dedicated vet nurses are able to give thorough veterinary examinations, including vaccinations, health checks, behaviour management, and when necessary, respectful euthanasia in the comfort of your own home.
Call us today to find out more about our House Calls service.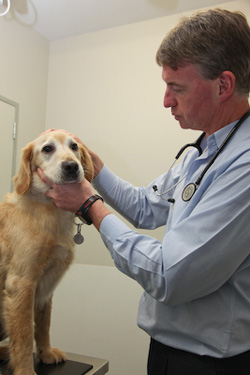 Super caring vets with lots of experience. Have been going here for 20 years through thick and thin. Dr Murray and Dr Anna are true pet lovers.

Opening Hours
Mon - Fri: 8am - 7pm
Sat: 8am - 2pm
Sun: 10am - 12pm

Address
762 Hampton St, Brighton, VIC 3186