Well-Being Services >
Weight Check
Obesity is becoming a problem in our pets. Just as it does in humans, it can lead to a variety of problems including diabetes, arthritis, breathing problems, reduced exercise tolerance and does reduce not only their quality of life, but life expectancy.
Our Slimmers Club is a free service where we document your pet's current weight, select a realistic goal weight and tailor a Prescription Diet to suit their needs. Regular weigh in and reviews with your Slimmer Club Consultant are an essential part of your pet's weight loss success.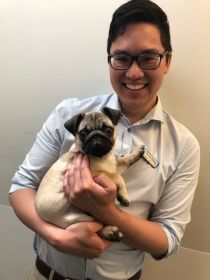 Super caring vets with lots of experience. Have been going here for 20 years through thick and thin. Dr Murray and Dr Anna are true pet lovers.

Opening Hours
Mon - Fri: 8am - 7pm
Sat: 8am - 2pm
Sun: 10am - 12pm

Address
762 Hampton St, Brighton, VIC 3186