Health Care Services >
Consultations
Our Consultation Policy
Our consultations are by appointment and are comprehensive. We allow 20 minutes to ensure we have the time to get to know both you and your pet. During this time your pet receives a full clinical examination.

Consultation Times
Monday – Friday 8am – 7pm
Saturday 8am – 2pm
Sunday 10am – 12pm (Noon)
Home Visits Are Available
Whilst it is always better to see your pet at the clinic, home visits are also available.
We Also See Rabbits
In addition to looking after cats and dogs, our Vets and Nurses are well trained to care for the veterinary needs of rabbits.
Specialist Referrals
We have a close association with a number of specialists and consult with them on a regular basis for the more complex medical and surgical cases. Referral to a specialist may be the best course of action for your pet.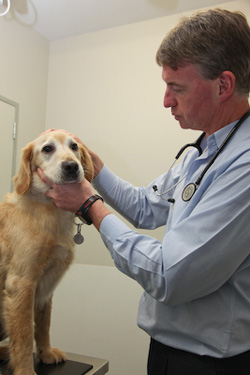 Super caring vets with lots of experience. Have been going here for 20 years through thick and thin. Dr Murray and Dr Anna are true pet lovers.

Opening Hours
Mon - Fri: 8am - 7pm
Sat: 8am - 2pm
Sun: 10am - 12pm

Address
762 Hampton St, Brighton, VIC 3186