Well-Being Services >
Juvenile Health Checks
Your pet will benefit from a 10 month Juvenile Health Check.
We will review your pet's:
diet
weight
oral health including teeth
ongoing parasite control program such that they enter their adult years fit and healthy!
During this check we will also perform a full clinical examination and discuss any ongoing behaviour and training issues.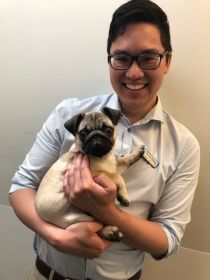 Super caring vets with lots of experience. Have been going here for 20 years through thick and thin. Dr Murray and Dr Anna are true pet lovers.

Opening Hours
Mon - Fri: 8am - 7pm
Sat: 8am - 2pm
Sun: 10am - 12pm

Address
762 Hampton St, Brighton, VIC 3186