Health Care Services >
Vaccinations
Vaccinations are important to maintain good health for cats, dogs and rabbits.
There are a number of diseases that we vaccinate against on an Annual basis. No longer is there just one Vaccination protocol but rather, Vaccination programs are tailored to your pet's individual needs.
Most puppies come to us already having their first vaccination (6-8 weeks C3):
10-12 weeks – C5 Vaccination (Distemper, Parvovirus, Hepatitis, Parainfluenza & Bordatella)
14-18 weeks – Canine Cough Booster (PI2)
All adult dogs are covered with a C5 Vaccination – an Extended Duration Vaccination against Distemper, Parvovirus and Hepatitis (C3) every 3 years in addition to their Annual Canine Cough Vaccination.
Most kittens also come to us already having their first vaccination (6-8 week F3):
12-14 weeks – F3 Vaccination (Herpesvirus, Calicivirus and Enteritis)
16-18 weeks – F3 Booster
We recommend that all outdoor cats to be vaccinated against Feline Aids.
All adult cats receive an Annual F3 Vaccination.
Rabbits require vaccination against Calicivirus. Young rabbits require 2 vaccinations, 1 month apart after 12 weeks of age, then a booster vaccination every 6 months. Unfortunately there is no vaccination against Myxomatosis.
We make sure your pet's vaccinations are up to date by sending out reminders by email!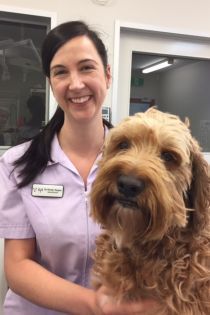 Super caring vets with lots of experience. Have been going here for 20 years through thick and thin. Dr Murray and Dr Anna are true pet lovers.

Opening Hours
Mon - Fri: 8am - 7pm
Sat: 8am - 2pm
Sun: 10am - 12pm

Address
762 Hampton St, Brighton, VIC 3186