Well-Being Services >
Puppy Preschool
Middle Brighton Vet Centre promotes responsible pet ownership & encourages good behaviour in all pets. We conduct Puppy Preschool on a regular basis, where we aim to teach puppies good manners in a safe and relaxed environment.
Classes are held on Tuesday evenings at the clinic in 4 week blocks starting at 7pm for 1 hour, with Dr Anna.
Each class comes with written information and homework!
NEXT CLASS:
Unfortunately Puppy Preschool is on hold for 2020 due to COVID -19.
If you wish to get advice, tips and tricks to help you master your pup's behaviour you can still book an appointment to see Dr Anna – call 9592 9811.
Week 1
This class is pup free where we use one demonstration puppy. Topics covered include:
How dogs learn,
When is the best time to train your pup,
Food association,
Sit and Handling & Toilet training,
Benefits of massaging your pup,
Getting your pup to give and take
Week 2
Topic covered include:
Mat training,
Getting your dog to wait,
How dogs communicate – dog body language,
Teaching your pup to come
Week 3
Topics covered include:
Getting your pup to walk on a loose lead,
Nutrition,
General dog care, and
Keeping your pet safe.
Week 4 – Graduation
This is a really fun night where we get to see how far the pups have come with our Graduation class. We go over what we have learnt over the past 4 weeks.
In the months of daylight savings we conduct some of the classes at Dendy Park to give the owners and pups some real life skills on how to behave and stay safe at the park.
About Our Trainer
Dr Anna Platt has a particular interest in behaviour and commenced Puppy Preschool at Middle Brighton Vet Centre over 18 years ago, and can be consulted when problems with behaviour or training arise. If you believe that your pet has developed a behavioural problem, then contact the clinic to arrange a specific Behavioural Consultation.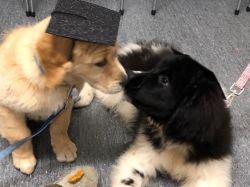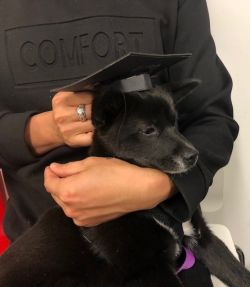 Super caring vets with lots of experience. Have been going here for 20 years through thick and thin. Dr Murray and Dr Anna are true pet lovers.

Opening Hours
Mon - Fri: 8am - 7pm
Sat: 8am - 2pm
Sun: 10am - 12pm

Address
762 Hampton St, Brighton, VIC 3186