Well our first Puppy Preschool since COVID – 19 lockdown!
It was fabulous to start up again with an intentionally small class – we had planned for 3 but just had the two pups – so they got special attention from their instructor!
Both pups were super smart and super fun and fluffy… very typical puppies – bouncy with a tendency to jump.
We had Maci the black and white Poodle cross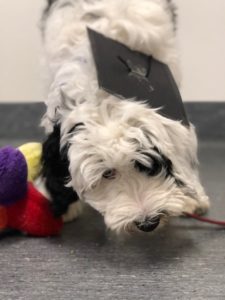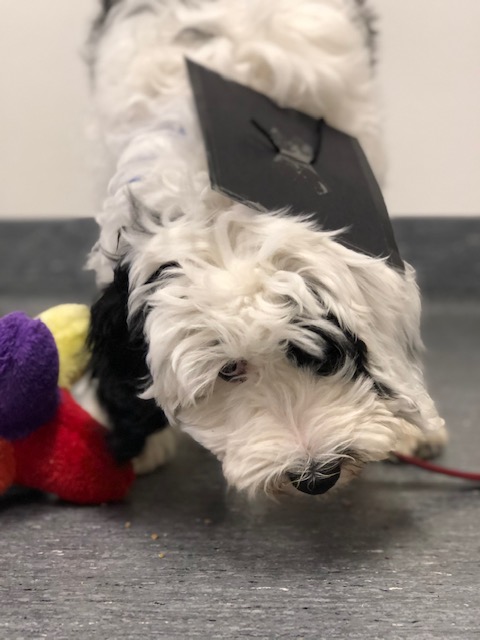 and little Sunny a caramel Cavoodle.