We had a large number of pups attend Puppy Preschool so we divided into two smaller classes….
In the early class we had Cavoodle siblings (different owners) – Frankie and Bowie and the very gorgeous, Snoodle, Ruby. They all got on amazingly well and really enjoyed learning new skills such as sit, look, come and drop just as much as they loved playing with each other and Dr Anna's treats!
Bowie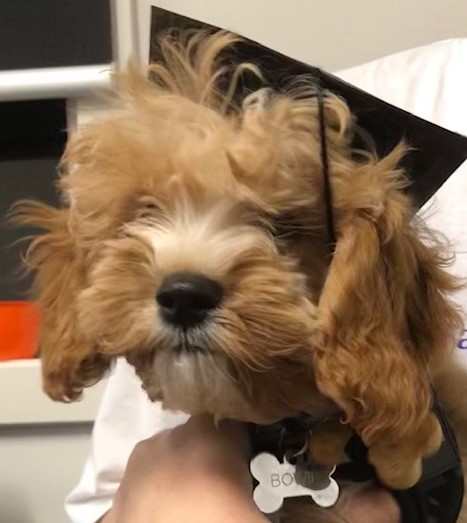 Frankie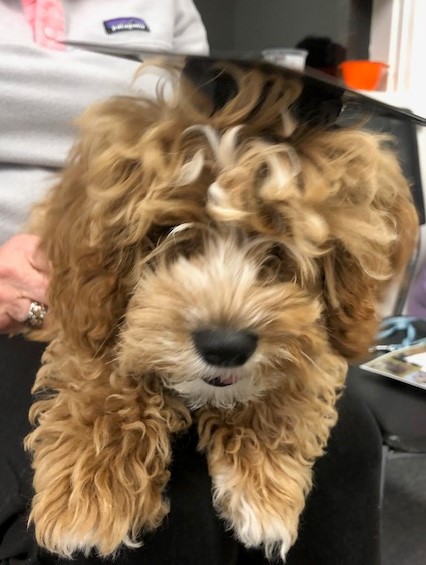 Ruby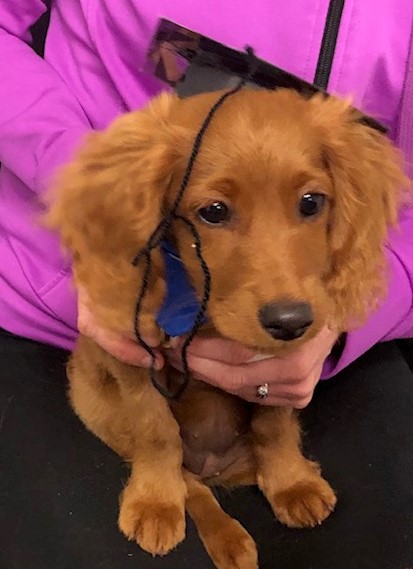 and their group photo!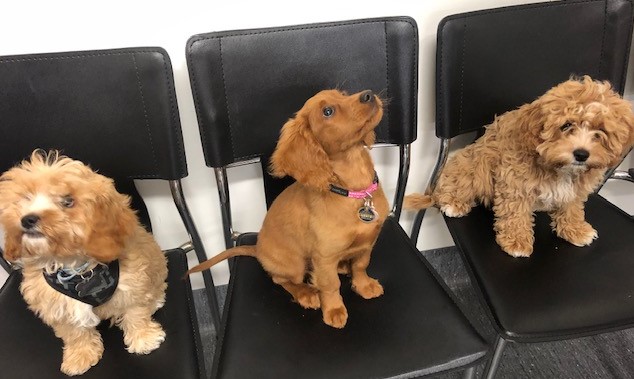 Then in our later class we had the big dogs…. and the owenrs knew each other that made for lots of laughter. Again we had siblings – 2 labradors – Lenny and his brother Ralph, Harvey the Labradoodle and the very gorgeous single lady, Daisy the Airedale terrier!
They had just as much fun as their owners – there was so much laughter, especially on Graduation night!
Daisy – tricky to get a focused photo!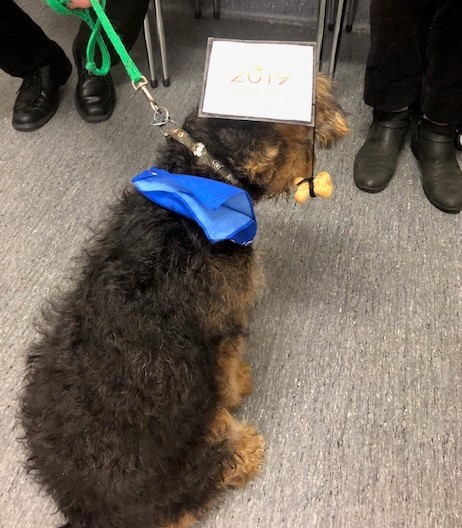 Harvey – we think he is part wolfhound! His paws are enormous!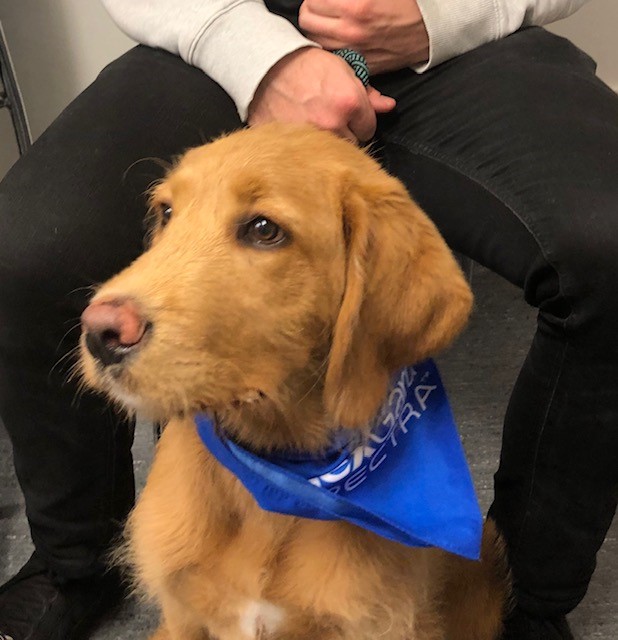 Lenny – munching on the treat on his graduation hat!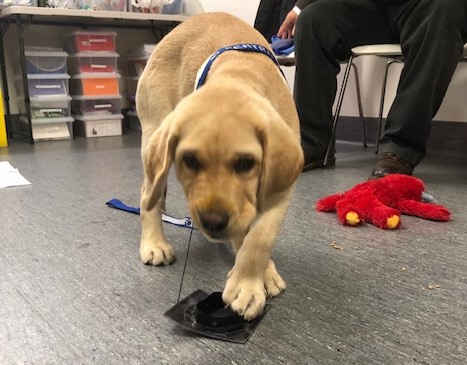 and a very poorly focused photo of his brother, Ralph!